ATV Gas Tank
{{ currentPage ? currentPage.title : "" }}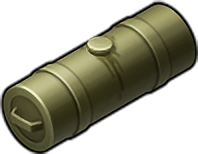 ATV Gas Tank
Description:
Massive Fuel Tank Of Big Size. Required In An ATV.
Not Stackable
Could Of Been Found In Red/Yellow Zones, Airdrop, Bunker Alpha, Al Survivors, Raiding.
After BETA V.1.15. THE ATV GAS TANK WAS CONVERTED TO A COG IN YOUR INBOX
NOTICE: THIS ITEM IS NO LONGER IN THE GAME AND WAS REMOVED IN BETA V.1.15.
{{{ content }}}